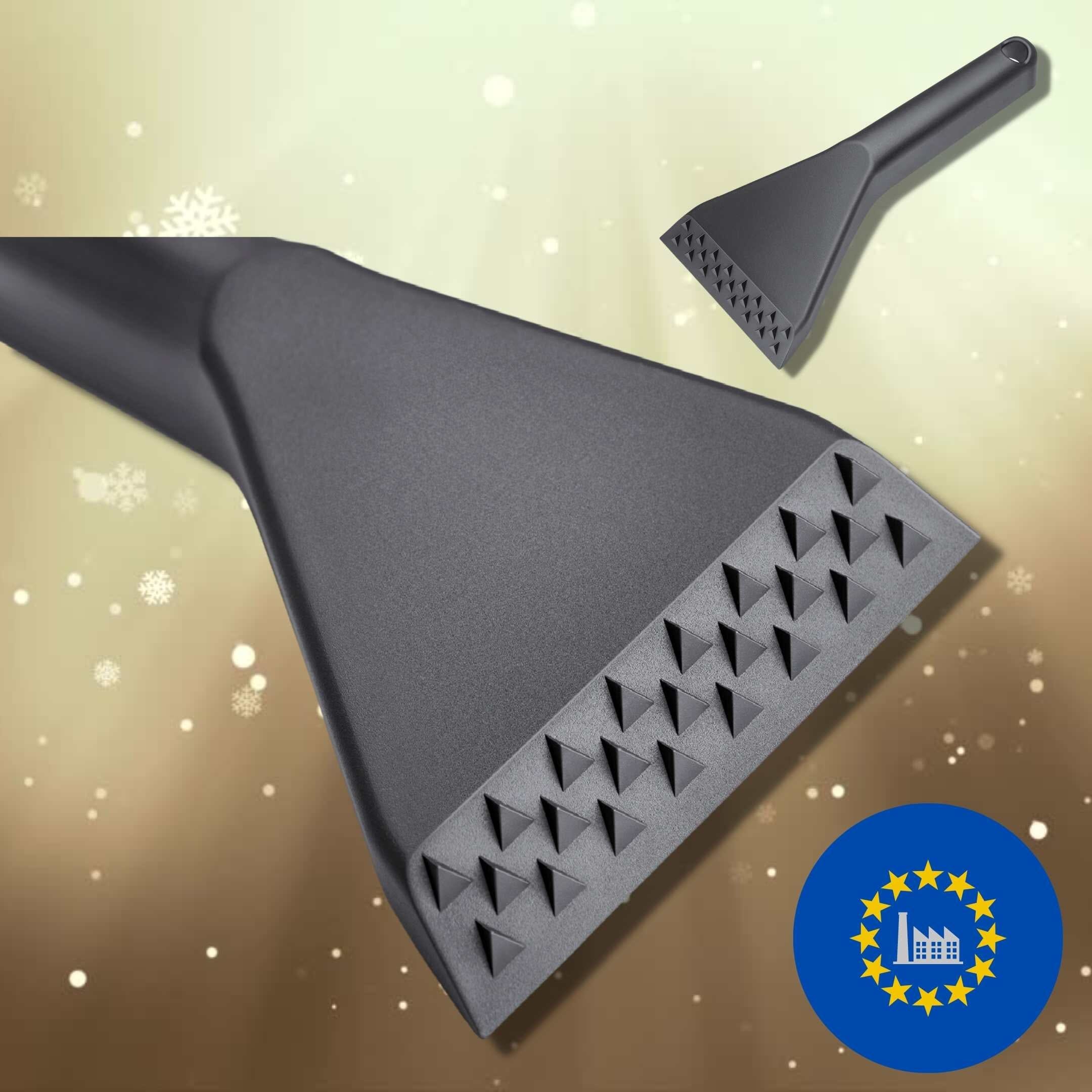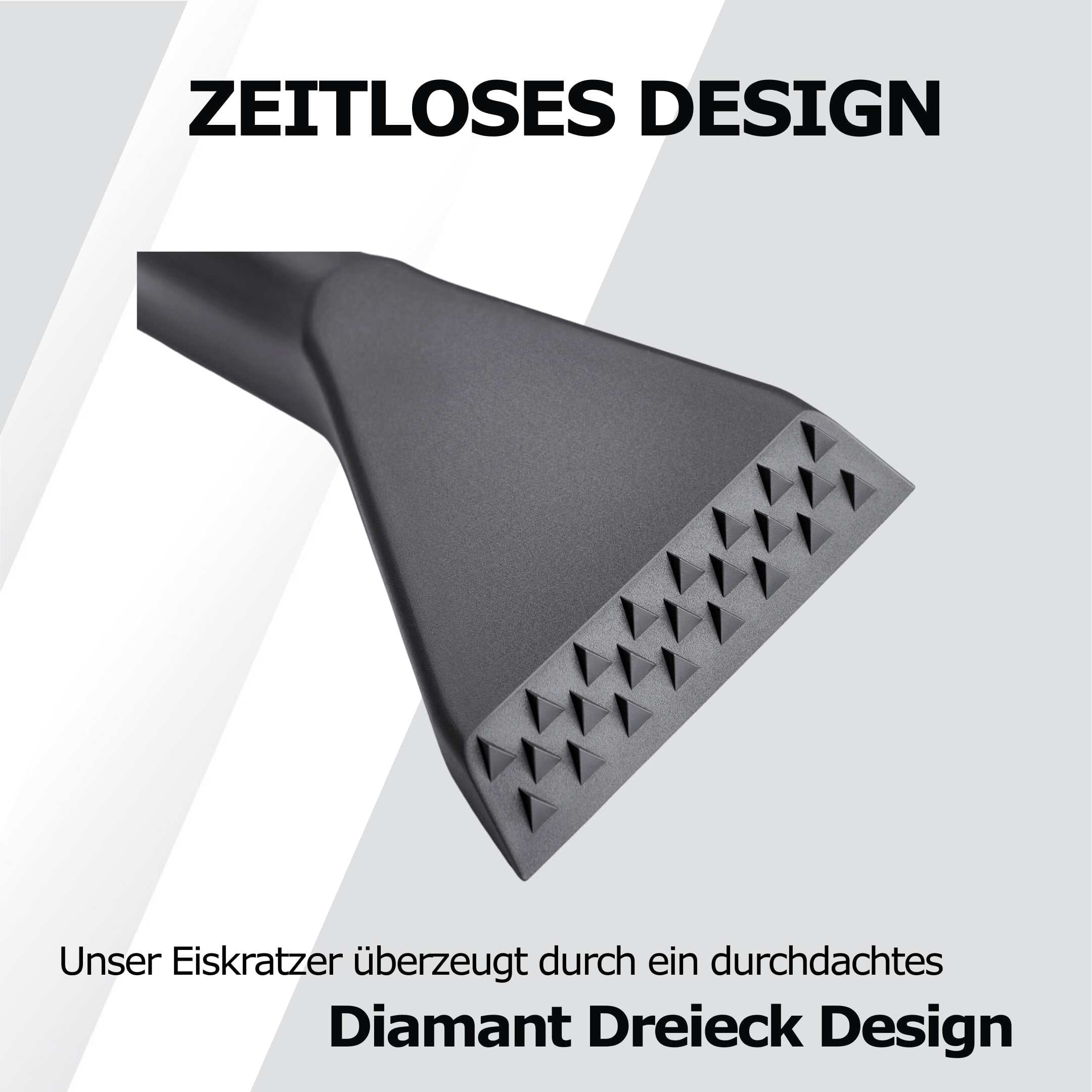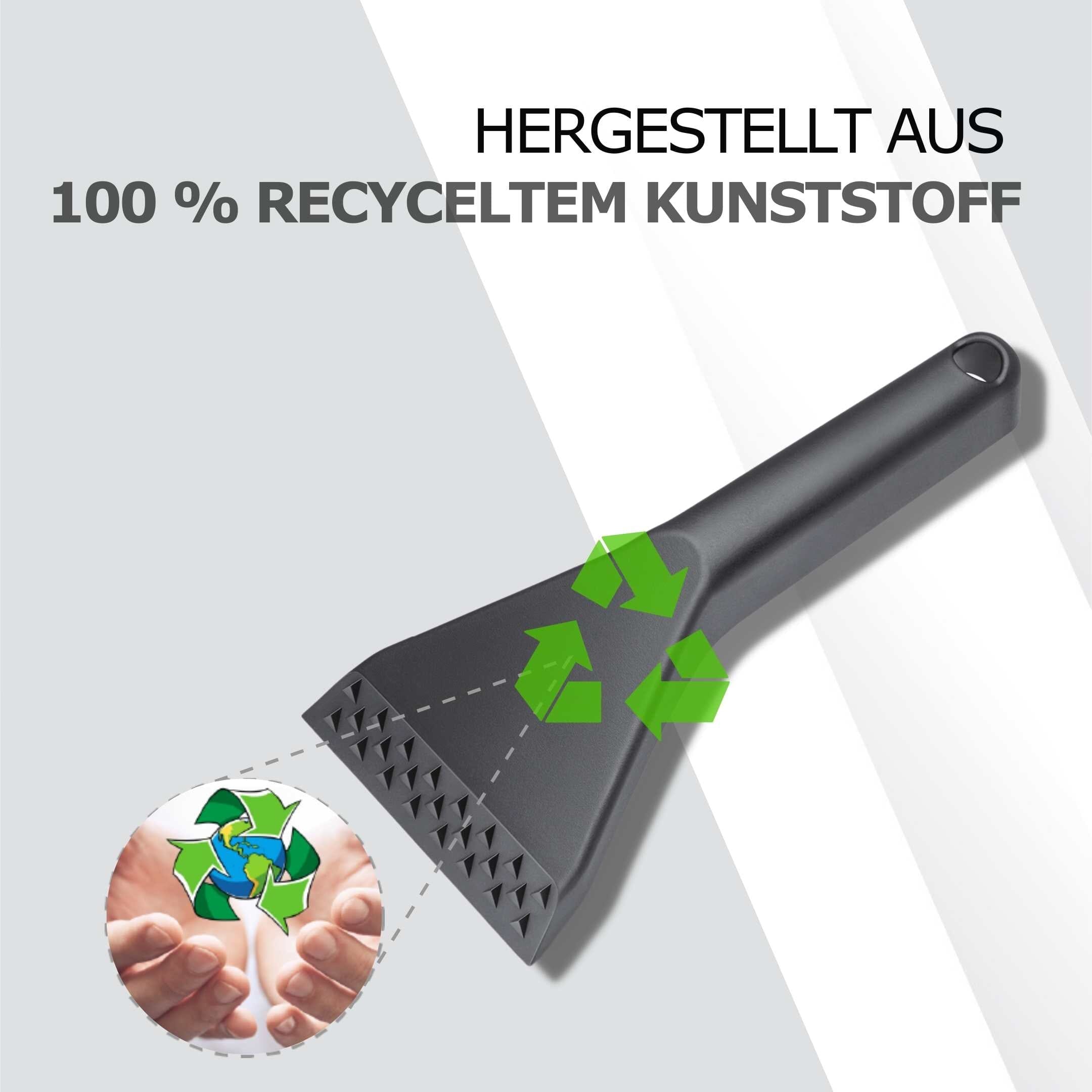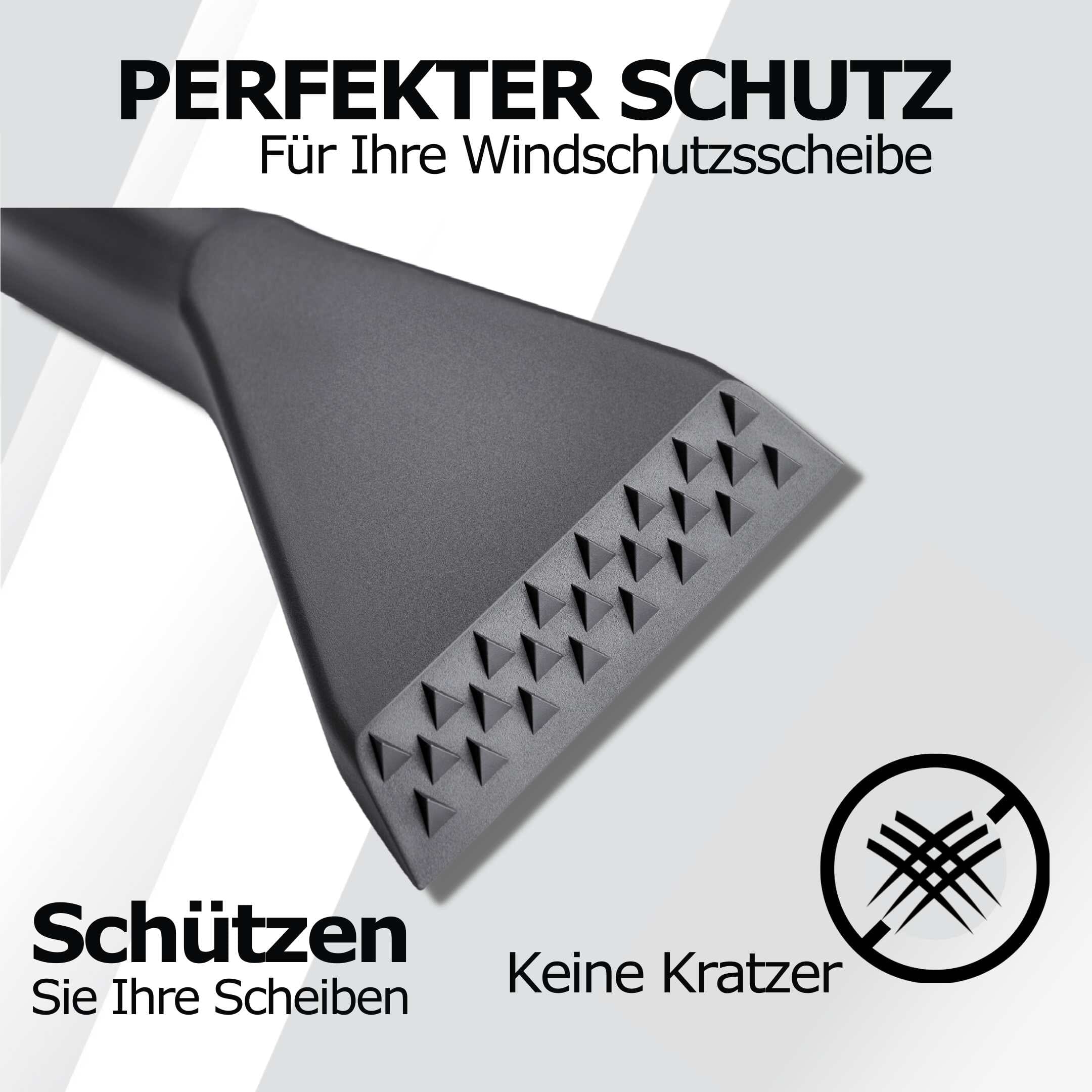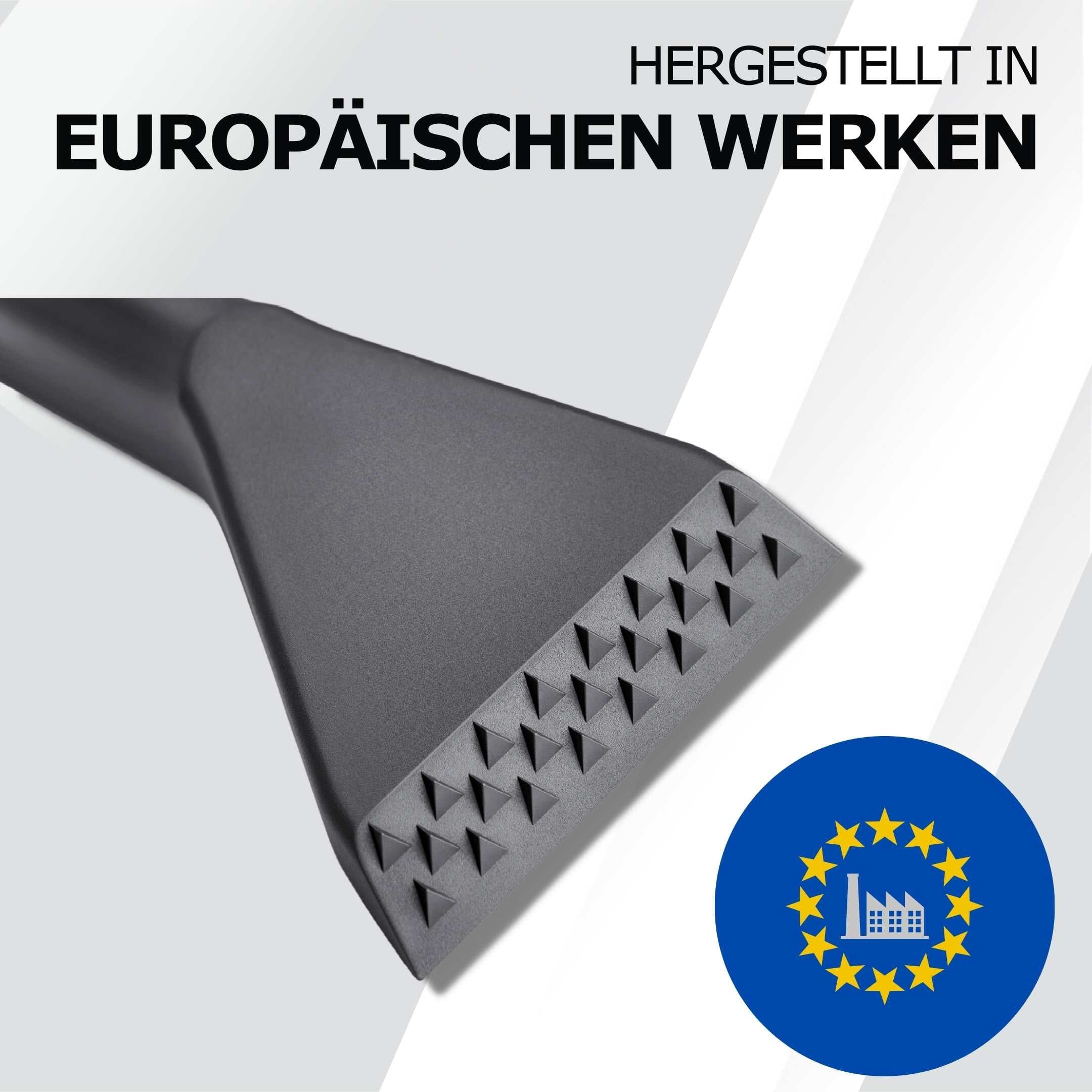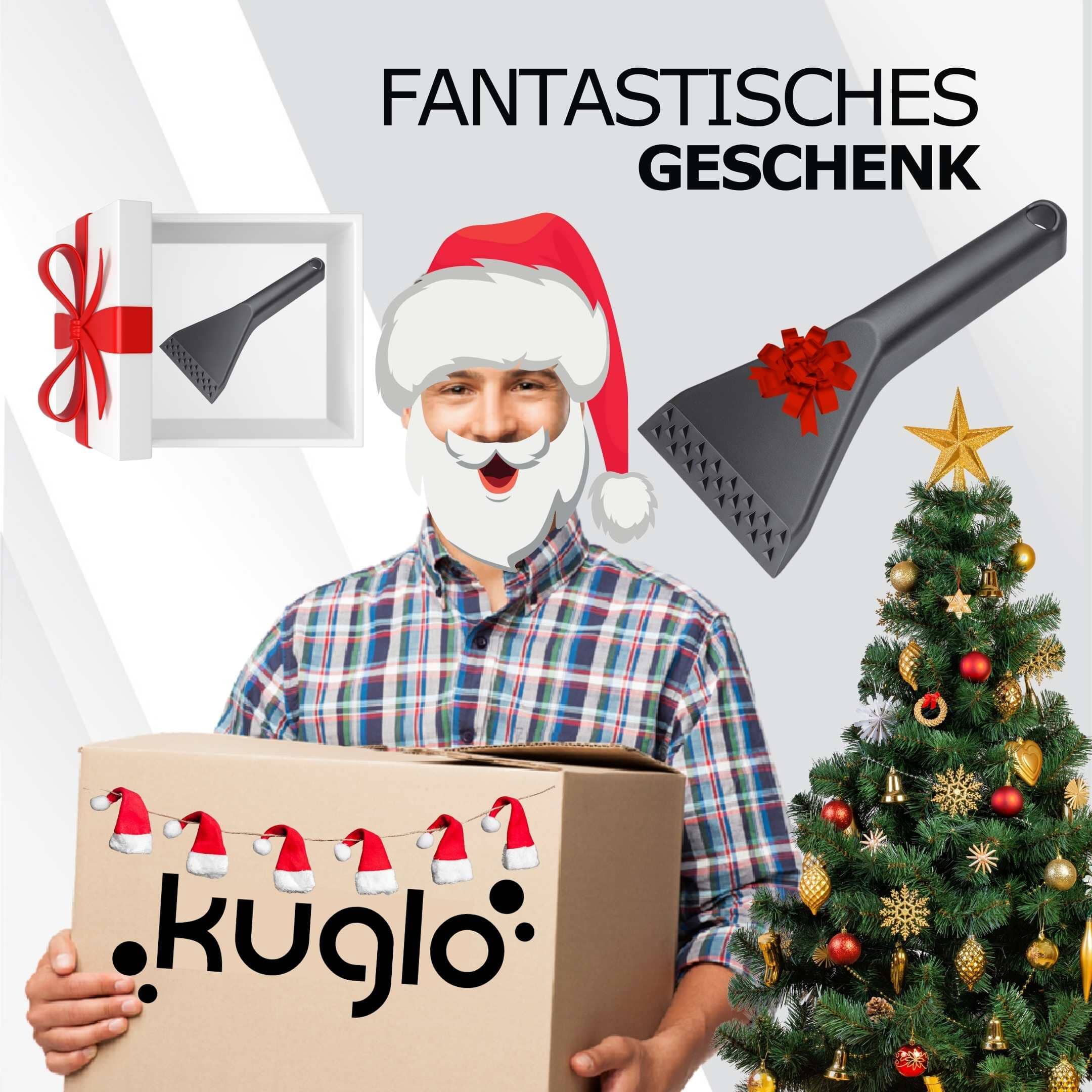 Kuglo ice scraper
Sale price

€9,95
Regular price
(/)
LOOKING FOR A QUALITY ICE SCRAPER?

Everyone knows it : Winter is just around the corner, the first frost is not long in coming.
Winter wheels mounted
Kuglo hubcaps attached
Windscreen wipers checked
Topped up windscreen antifreeze
But what about the ice scraper?
Where is he? what does he look like Hasn't last year's cheap one given up the ghost? Maybe now it's just time for a new one .
And this is where the new Kuglo ice scraper with its special diamond triangle design comes into play.
Our special shape is not only extremely functional, but also gives the ice scraper some subtle visual highlights.
The unobtrusive, gray design fits perfectly into almost any vehicle interior.
The ice scrapers from Kuglo are the elegant alternative to inferior glass scrapers from other suppliers!
TIMELESS, UNDERSTATED DESIGN
Our ice scraper convinces with a timeless and reserved design, with our tried and tested diamond triangle design. This removes the most stubborn layers of ice from your car windows with almost no problems. Whether front, side or rear windows.
MADE OF 100% RECYCLED PLASTIC
Would you like a new ice scraper for your vehicle, but at the same time value sustainability and reducing the global environmental impact?
Our ice scrapers are made from 100% environmentally conscious recycled plastic. The ice scrapers are also delivered without outer packaging (only in the shipping packaging) in order to conserve valuable resources. So you can buy and use your new ice scraper with a clear conscience!
PERFECT PROTECTION FOR YOUR WINDOWS
In addition to the visual details, our ice scrapers naturally also provide other advantages in terms of construction. They won't scratch your windows and are easy to clean. Clear lines, neatly finished.
EUROPEAN QUALITY
Have you already had bad experiences with inexpensive ice scrapers from global production? Or do you simply want to support the local economy?
Our ice scrapers were developed in Germany and are produced directly in Europe according to the latest quality and environmental standards, under fair working conditions. So you can be sure that you are getting a quality product with the best workmanship!
NIGHT GRAY - DIAMOND DESIGN
The gray color in combination with the DIAMOND TRIANGLE DESIGN make our ice scraper a real eye-catcher. The classic design blends discreetly into any vehicle interior.
THOUGHTFUL GIFT
Are you looking for a successful gift for a car lover in your circle of friends or family?
Simply buy an ice scraper from Kuglo - and ensure a really successful surprise.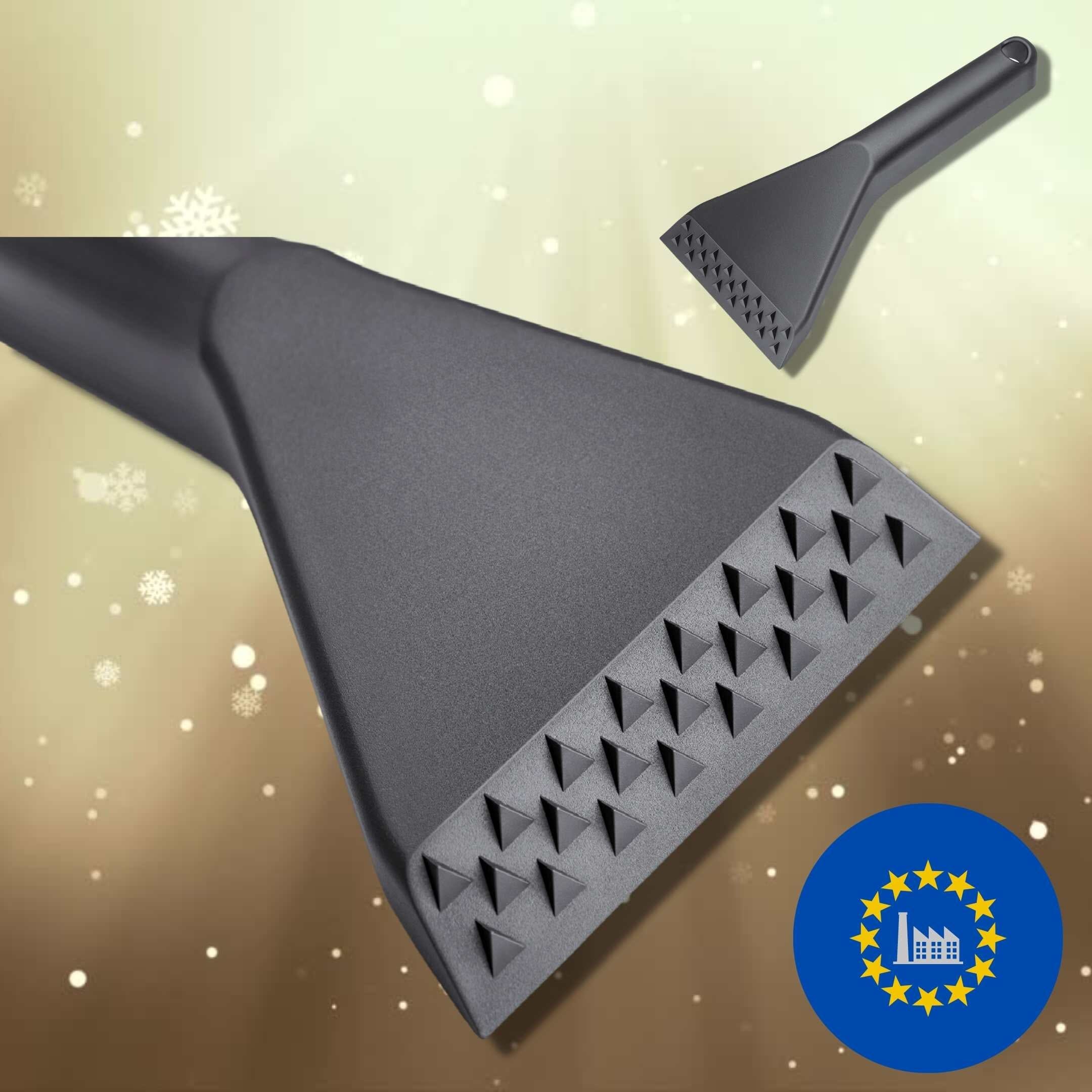 Kuglo ice scraper
Sale price

€9,95
Regular price
Choose options