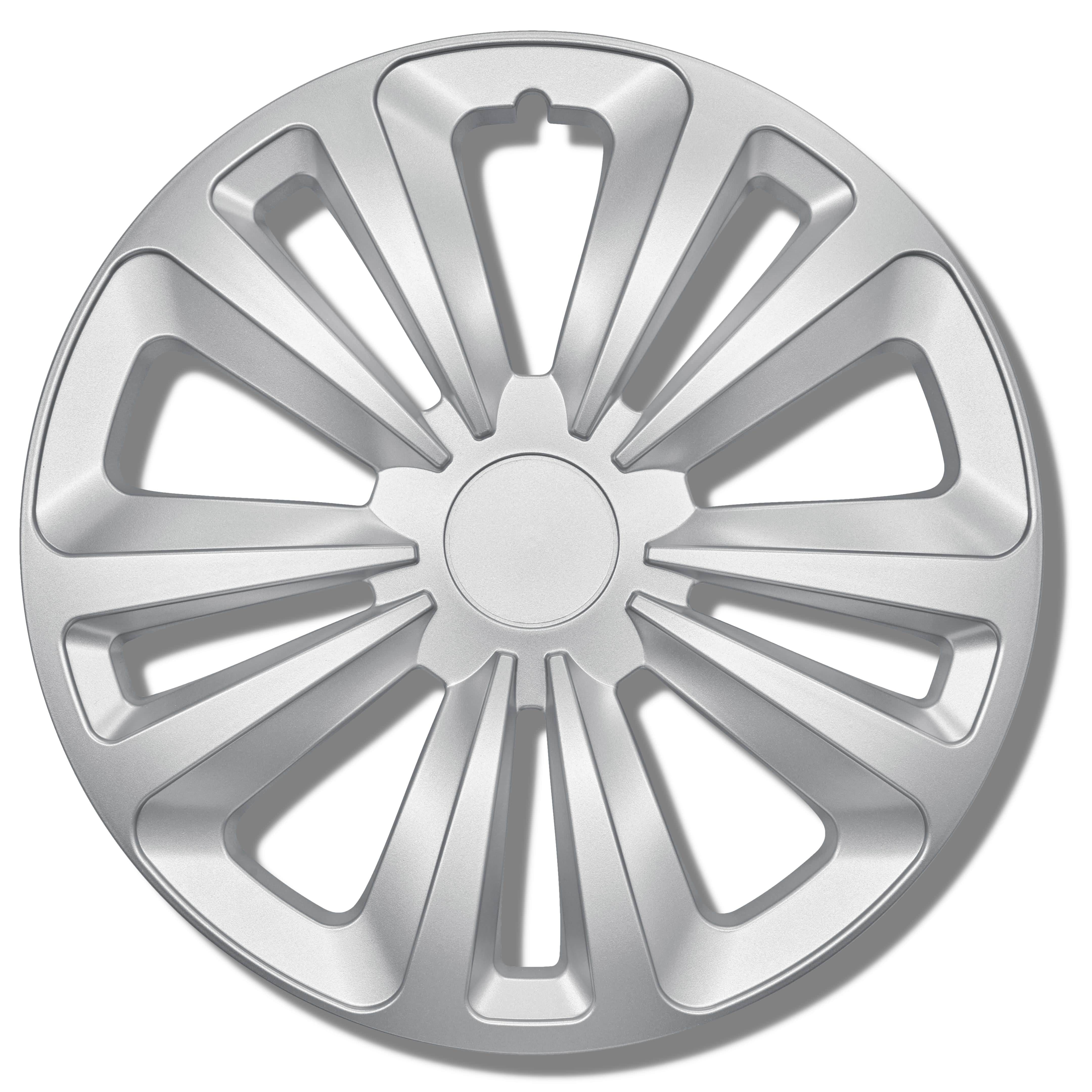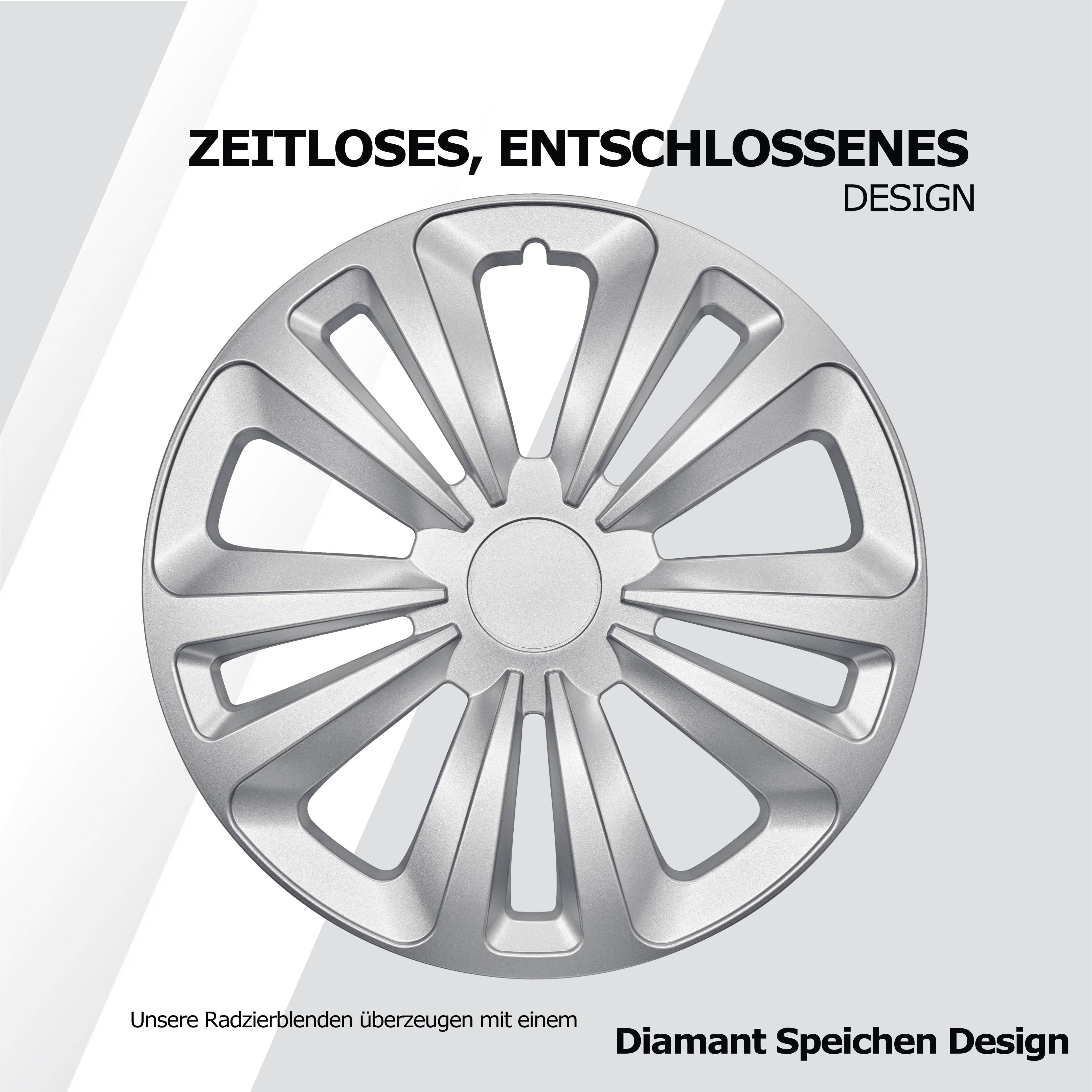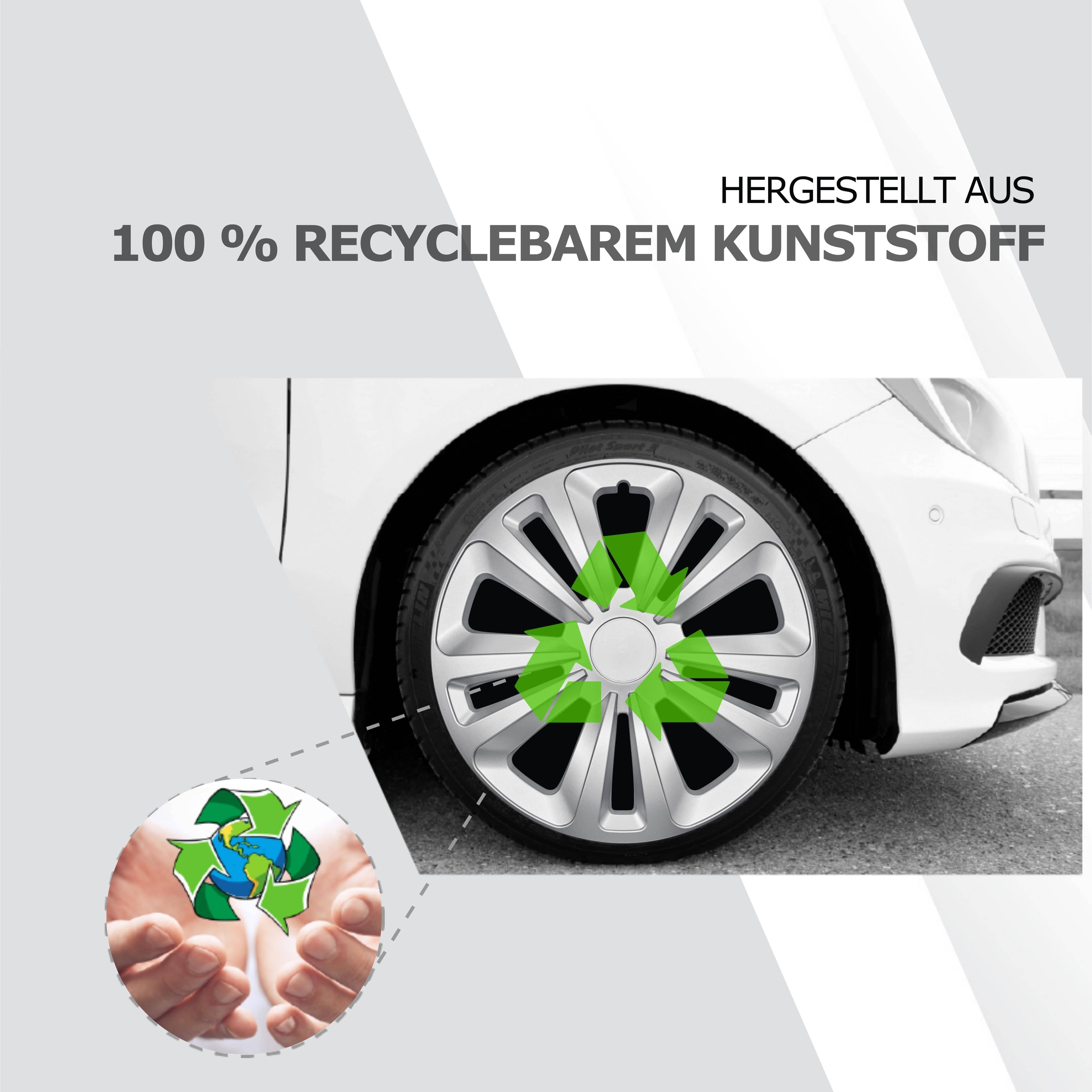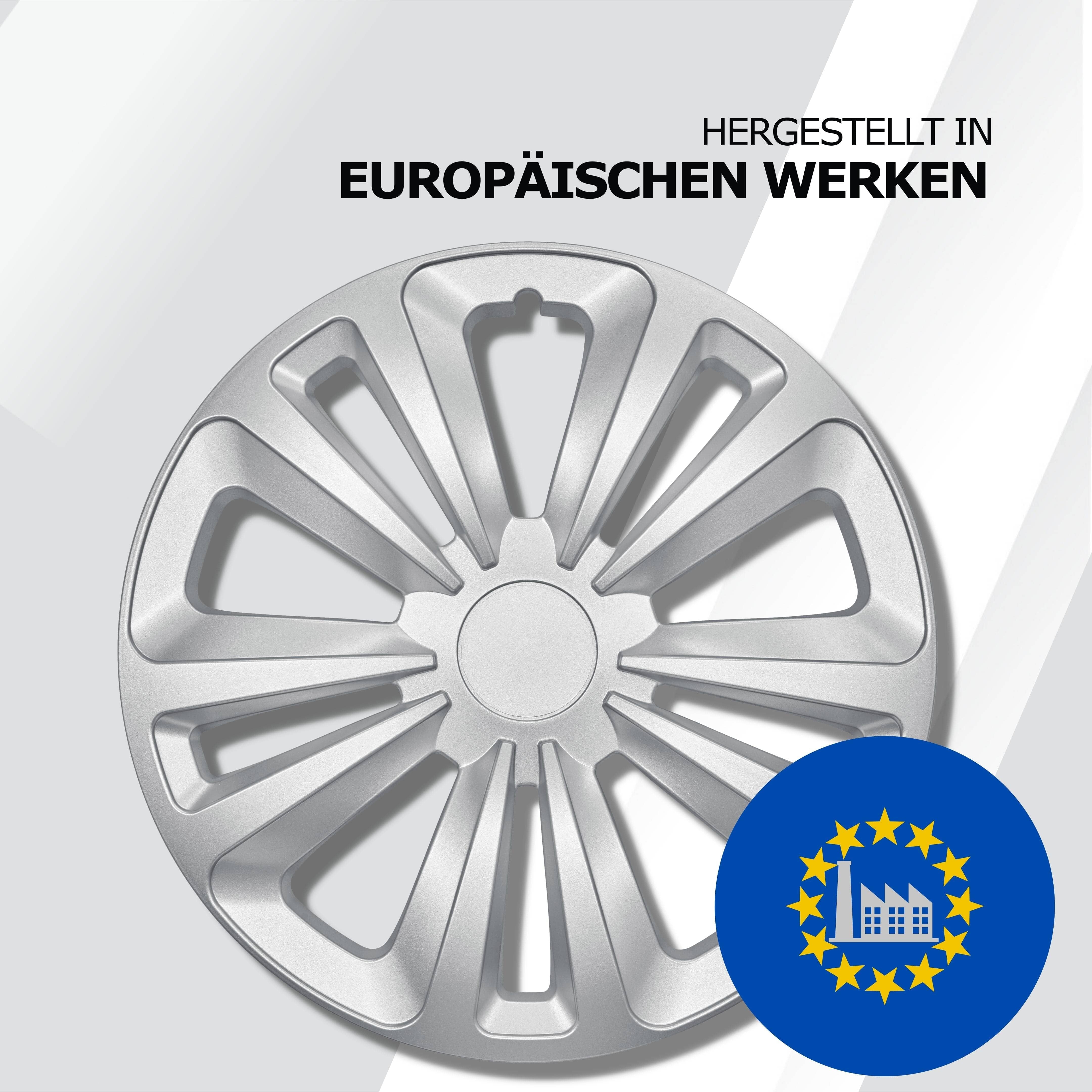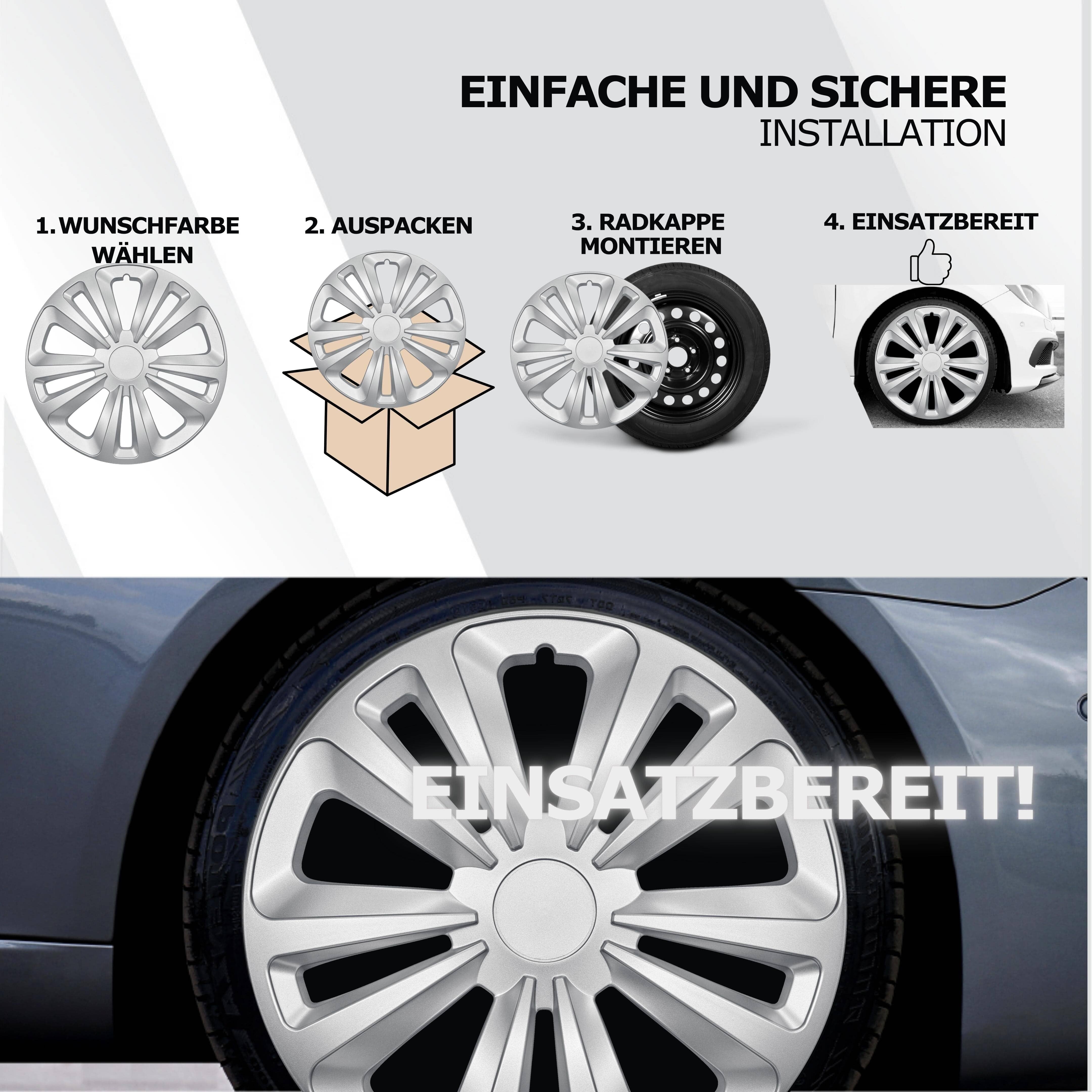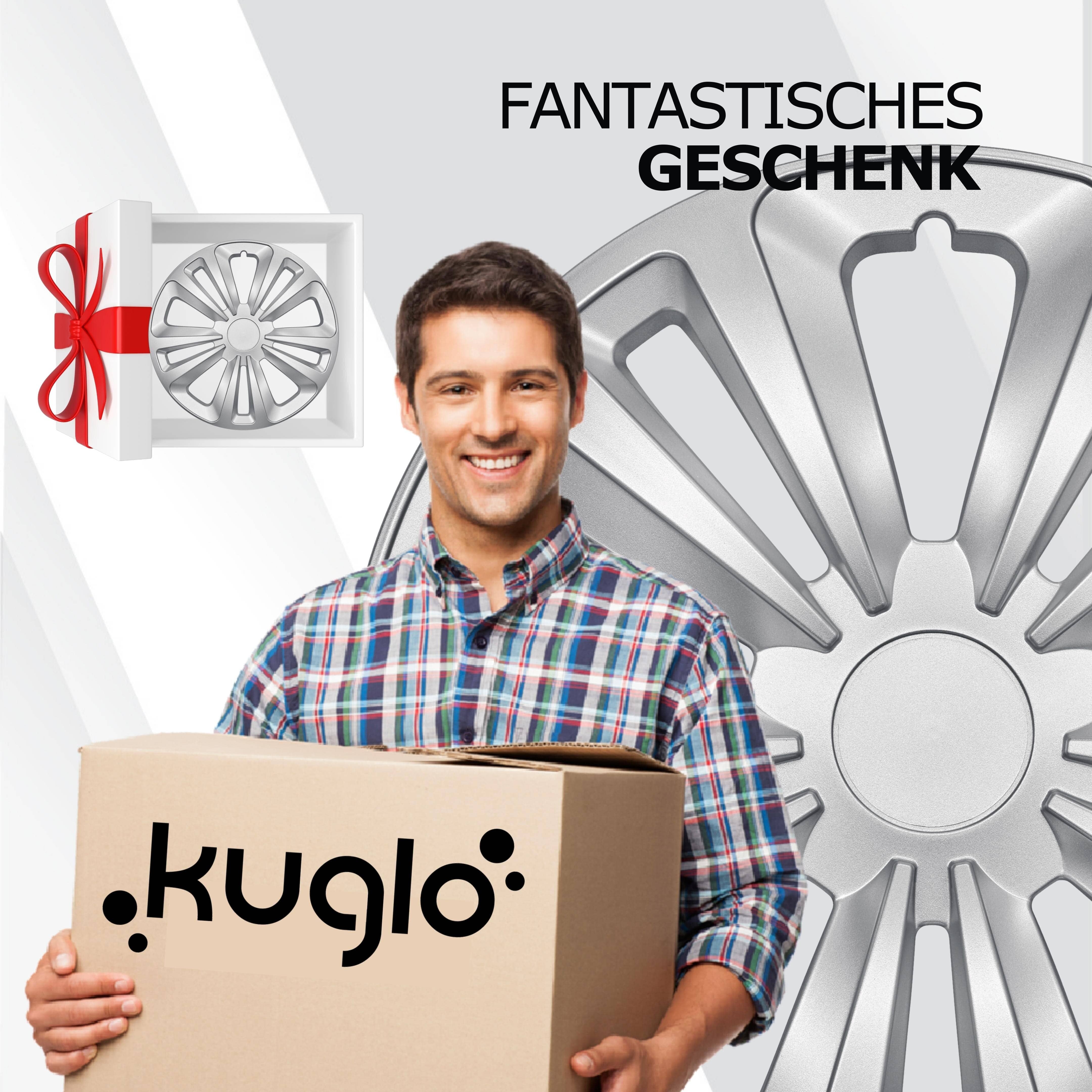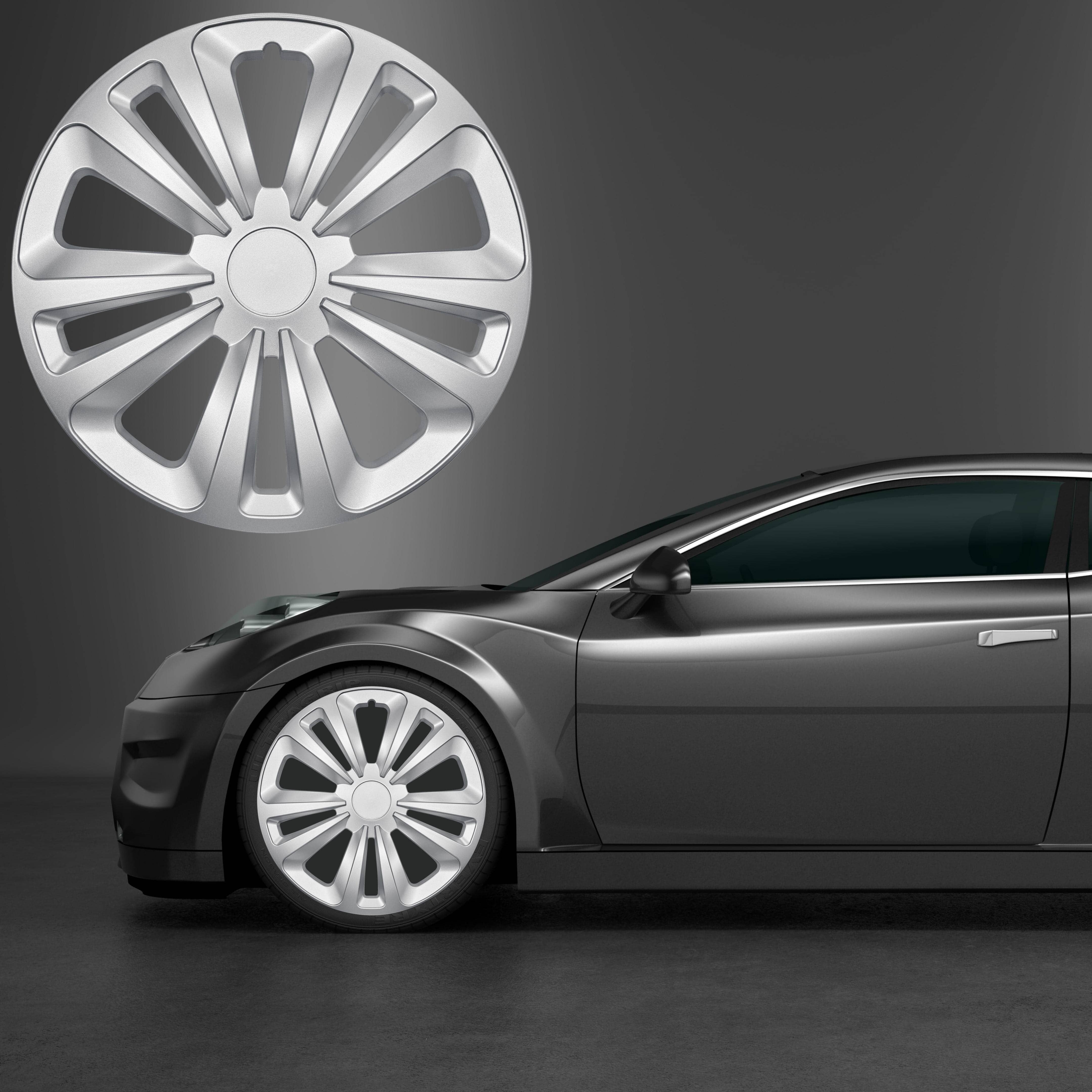 Kuglo wheel caps T-Rar silver matt 4 pieces
Sale price

€29,00
Regular price
(/)
When you purchase this item you will receive:
1 set of wheel caps / wheel covers (= 4 pieces)
Your advantages when buying these branded wheel covers:
Impact resistant - shockproof - frostproof

No scratching of the rim -

 

Car wash safe

Protect your wheels and tire valves from corrosion in winter

Easy assembly, no tools required!

Produced from high-quality plastic in the EU
MADE OF 100% RECYCLED PLASTIC
Would you like new wheel trims for your vehicle, but at the same time value sustainability and the fact that the global environmental impact is reduced?
Our hubcaps are made from 100% environmentally conscious recycled plastic. The hubcaps are also individually wrapped in thin foils, which are also made from recycled plastic. So you can enjoy your new rim look with a clear conscience!
PERFECT PROTECTION FOR RIM & TIRE VALVES
In addition to the visual refreshment, our wheel covers also provide functional advantages. They protect your steel rims from external environmental influences such as dust, dirt and scratches and also help protect your tire valves from damage.
In addition, unlike steel rims, they are easy to clean. Just wipe over with a damp cloth or drive through a car wash - and they'll look like new!
ARE YOU LOOKING FOR A WAY TO MAKE YOUR STEEL WHEELS SOMETHING MORE PRESTY?
Every car lover knows it: The first frost is approaching and it's time to mount the winter wheels or have them mounted. But shortly after attaching it, frustration sets in. With the unsightly steel rims, your car looks anything but noble and high-quality. It looks particularly bad when the rims are a little older and have already started to rust.
So if you're looking for a way to refresh your steel wheels visually while still protecting them from the elements, we've got the perfect solution!
Kuglo hubcaps are the elegant alternative to dreary steel rims!
EUROPEAN QUALITY
Have you already had bad experiences with cheap wheel covers from global production? Or do you simply want to support the local economy?
Our hubcaps were developed in Germany and are produced directly in Europe according to the latest quality and environmental standards, under fair working conditions. So you can be sure that you are getting a quality product with the best workmanship!
EASY INSTALLATION
Attaching our wheel covers is very easy. You don't need advanced knowledge or special tools to do this.
Roughly clean the steel rims beforehand with a brush, being careful not to inhale the brake dust. Now place the panel with the recess on the valve and press it from there. Repeat for the other 3 wheels and enjoy the new look!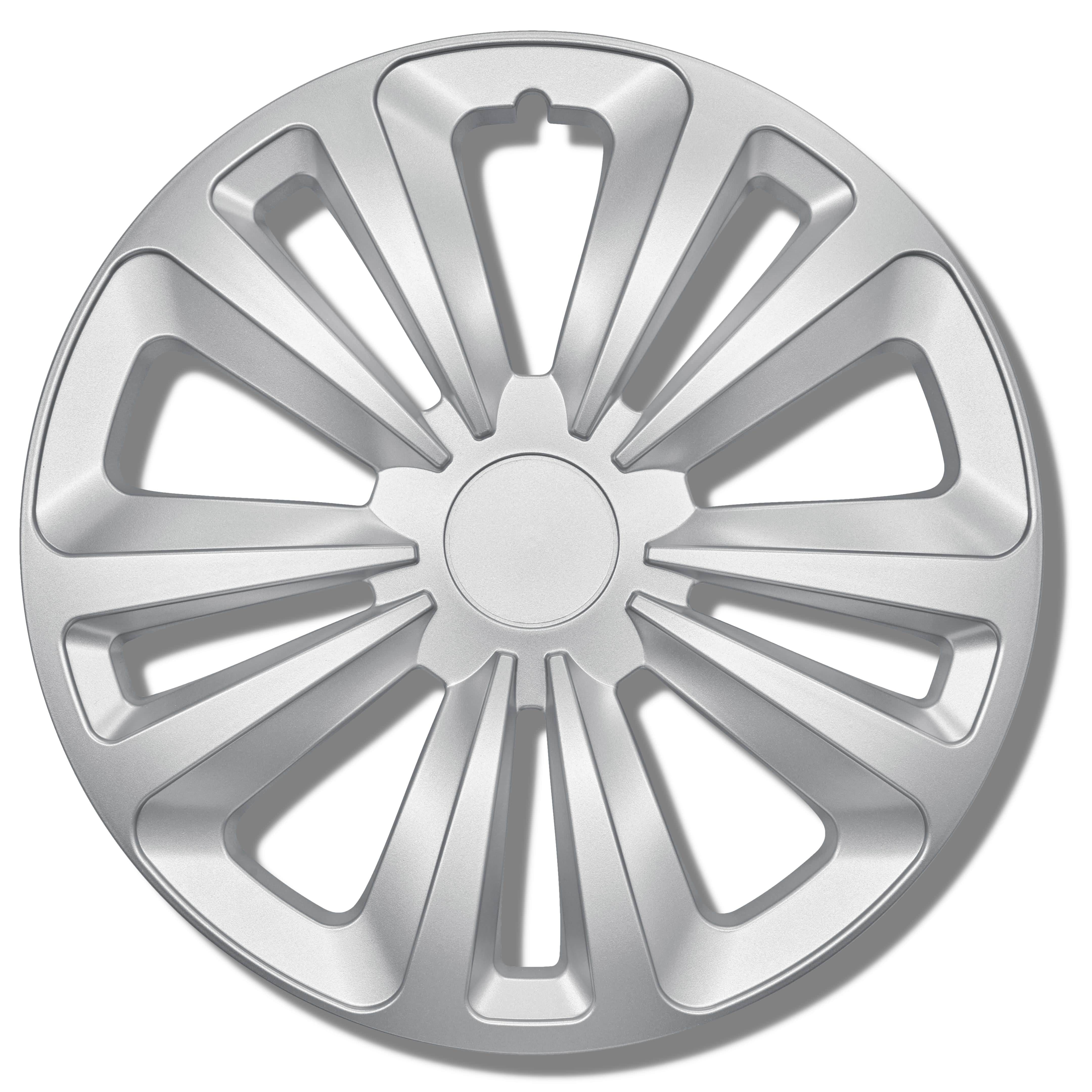 Kuglo wheel caps T-Rar silver matt 4 pieces
Sale price

€29,00
Regular price
Choose options